Pursue Perfection, Settle for Excellence.
Believed that the mind, body, and soul each had to be developed and prepared for a [person] to live a life of areté. This belief led to the thought that athletics had to be present in order to obtain and fully achieve a true state of areté.
We focus on developing our athletes. Teaching the specific skills and techniques of volleyball, enhancing overall IQ, & truly what it takes to play this game as a positive teammate, leader, encourager, resilient player, and much more. We pay attention to the unique intricacies of being an impact player and person on & off the court ("Development Beyond the Court"). We are passionate about assisting & mentoring every athlete who wants to play at the next level...the highest level...to her/his fullest potential!
This is the meaning of Areté...the constant pursuit of excellence, leadership, moral virtue, grit, bravery, & digging so deep within oneself that we reach our highest potential and help others achieve theirs. Leading by example, we live & breathe it in partnership with the athletes we are blessed to coach!
Everything we do at Areté is with pure intent, purpose and meaning...to make a difference, a positive impact and help mentor our future leaders for years to come - beyond the court & beyond their successful volleyball career. Our athletes' life-long career & what they can learn from playing this game is of greater purpose!
athletes reaching excellence thats extraordinary
Believed that the mind, body, and soul each had to be developed and prepared for a [player] to live a life of areté. This belief led to the thought that athletics had to be present in order to obtain and fully achieve a true state of areté.
A POSITIVE & PURPOSEFUL MESSAGE
College Navy ("NAVY")

Knowledge, loyalty, trust, integrity, tactful, reliability & responsibility, conservatism & perseverance, caring & concern, idealistic & orderly, authority, devotion & contemplation, peaceful & calm.

Slate Gray ("STEEL")

Reflection, power, balancing, calming, soothing, dignity, glamour, self control, responsibility, organization, insight & wisdom. Reliable, conservative, dignified, neutral, impartial, professional, mature, intelligent, classic, solid, stable, calming, reserved, elegant, formal & dependable.

Lime Action Green ("JADE")

Growth & vitality, renewal & restoration, self-reliance, reliability & dependability. Tactful, emotionally balanced & calm, family oriented, practical & down to earth, sympathetic, compassionate & nurturing. Generous, kind & loyal with a high moral sense, adaptable, encourages 'social joining' of clubs & other groups, a need to belong. Inspires youthfulness, naivety & playfulness. Creates a feeling of anticipation, & helps to clear the mind of negativity.

Pure White ("WHITE")

Perfection, purity, innocence, wholeness & completion...new beginnings, youth & innocence. The blank canvas waiting to be written upon. Opens the way for the creation of anything the mind can conceive. Equality - implying fairness & impartiality, neutrality & independence. Totally reflective, awakening openness, growth & creativity. Protection & encouragement, offering a sense of peace & calm, comfort & hope, helping alleviate emotional upsets. Creates a sense of order & efficiency. Offers an inner cleansing & purifying of thoughts, emotions and, ultimately, your spirit, refreshing & strengthening your entire energy system.

Steel Blue ("BLUE")

Associated with open spaces, freedom, intuition, imagination, expansiveness, inspiration, & sensitivity. Depth, trust, loyalty, sincerity, wisdom, confidence, stability, faith, heaven, & intelligence. Has positive effects on the mind & body. Balance & self-expression, strong & steadfast, light & friendly. Brings peace & love, to feel genuinely inspired, & to gain the courage to speak from the heart; to feel genuinely inspired. Communicates significance, importance, & confidence without creating somber or sinister feelings. Associated with intelligence, stability, unity, & conservatism.
HI PARENTS, ATHLETES & VOLLEYBALL FRIENDS...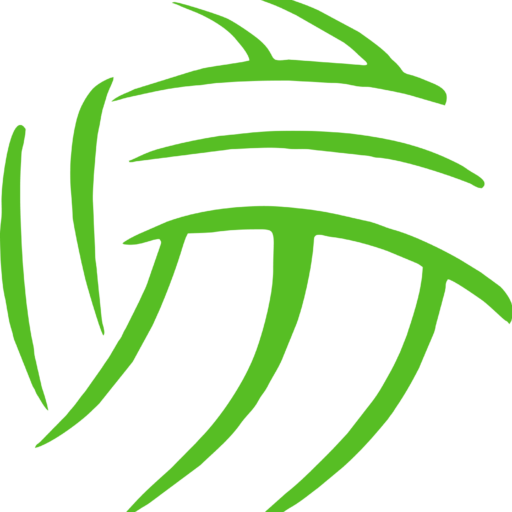 We are beyond excited to announce our new volleyball organization [est. May 2015]:
Areté Athletics! [pronounced: ah-reh-'tay]
I'm sure you're asking yourself, "What is Areté and what does it mean?" Areté is more than just volleyball… It's more than training… It's more than skill development and it's more than a club. Areté is 'Development Beyond the Court'.
Areté is the 'excellence' and 'moral virtue' born from seeking to use up every last drop of one's potential and abilities - the desire, determination and dedication (3-D Approach) to dig deep in effort to reach one's 'highest potential'.
True 'grit' and 'bravery' - to achieve real results. Building upon skills that positively impact life skills well beyond the court, as well as on the court. Skills such as, leadership, self-confidence, self-efficacy, self-esteem, teamwork, and genuine belief in oneself and others.
I could personally and easily write a long message about this life-long dream, passion, positive energy, mission and vision for all that Areté IS and what we WILL be in the years to come! Instead, we'd like to share this with you in person.
Please contact any of us should you have any questions or like additional information. We truly want you to experience a life of Areté!
In Excellence,

Executive Excellence Leader (Passionate Founder | Co-Owner | Director)